Food Advertising
Gourmet Ads is the global leader in Food Advertising Solutions. Since 2008 we've worked closely with all types of Food Advertisers and their advertising agencies, from global food companies which market hundreds of brands, through to traditional / smaller and regional food companies. Depending on the type of Food Advertiser, our approach will be very different. We have compiled a list of food advertisement examples to show creativity in ads. For example a large multi national food brands tend to run national campaigns highly focused on brand lift and engagement. Whereas regional food companies through to smaller / local companies which will focus on results-oriented direct response campaigns which are highly geotargeted. The Gourmet Ads platform caters for both.
Food marketing to children has become important in this digital world. Some food products are healthy for children while some are dangerous for them. This unhealthy food is spreading chronic diseases in several countries. It is the need of the hour to do beverage marketing carefully. Foods marketed in ads shows must be healthy for younger children. Food marketing is an important skill because the food industry is growing and food marketers should show healthy foods. Your advertising techniques must be effective as well as healthy. Taco bell is a great example of companies that avoids unhealthy food in their ad shows. Children's programs may show cartoon characters in their marketing ads but these characters should promote a health-conscious diet. There are several food choices for children in the market. Children should try to purchase healthy food for themselves. A comprehensive review of food must be taken before purchasing it. For example, some people think Panera bread is healthier than a piece of regular bread. But, in reality, it is not healthier than a regular bread. Therefore, we can say that the marketing of food is important.
Childhood obesity puts kids and teenagers at risk for adult obesity and its related health problems, including diabetes, cardiovascular disease, and several types of cancer. The goal of prevention must be to stop youngsters from gaining too much weight as they become older. A responsible food advertising agency must consider this issue to protect children from unhealthy food. Children nowadays, between the ages of 8 and 18, consume a variety of media (sometimes concurrently), and they spend more time (44.5 hours per week) in front of screens than doing everything else in their life, with the exception of sleeping. Increases in non-nutritious food promotion have been linked, according to research, to rising childhood obesity rates. Health became a concern for many families. That's why parents stop their children to avoid eating candy. They told them not to purchase beverages from schools. They advised their children to take a comprehensive review of ingredients before purchasing them. To protect children, food marketing to children should be regulated.
Consumers do not think about their health. They do not research properly before purchasing a product. This is the reason diseases are getting more common in other countries. Disease control companies are advising consumers to take a comprehensive review of the ingredients. They advised consumers to avoid healthy food. Federal trade commission precautions against unhealthy food. Weight Watchers Diet Targeting can be used to target people with obesity to improve their health. The Rudd Center for Food Policy and Obesity is a non-profit organization that conducts research and develops public policy with the goals of enhancing global food, avoiding obesity, and lowering weight prejudice and stigma. Rudd Center recommends that marketing to children should be specific. It advises parents to do proper research before grocery shopping. According to Rudd Center, food advertising companies should avoid unhealthy food in their ads.
Due to a lack of research on food and food marketing, diseases are spreading in the world. Proper research should be conducted on this topic. Schools can contribute to food research by teaching kids the nutritious value of food. Schools should offer healthy snacks to students and teachers. Some research on beverages must also be conducted by research centers. Rudd Center has conducted some research on snacks and beverages. However, more research is needed on this topic. Online and free information about food products should be encouraged in schools. Students can also get information about healthy foods by reading books. Schools can find creative ways to increase the interest of students in healthy foods. Every brand must avoid unhealthy food. Sugary drinks are often associated with health. During food styling, food brands must not use unhealthy food techniques. Media advertising has created brand loyalty in consumers. Therefore, customers do not think about the disadvantages of sugary drinks because they are brand loyal. The only problem with this media advertising is that people purchase products while neglecting their health. They purchase snacks but do not look at their nutritious value. Sometimes, they purchase online snacks which do not contain any information about ingredients. Ultimately, it affects their health. This unhealthy food affects their stomach. Moreover, it is causing several diseases. Disease control has become extremely important due to this negligence. Hence, agencies are trying to improve their marketing techniques to prevent diseases.
Fast food has gained popularity in recent times. Many people assume that it is harmful. They do not try to find nutritious value in fast food. Therefore, marketing agencies can help people to increase their awareness of fast food. Fast food ads have a lot of potential in this digital age. Billboards, social media, and tv ads are a few examples of types of advertising that fast food chains use to attract customers and increase sales. Young people use mobile to find information about food. If food marketing agencies properly do food marketing then they can increase their sales by manifolds. Food marketing agencies can use social media to increase awareness about food. Many food brands utilize food blog advertising to introduce their products to consumers. They can post pictures and infographics to highlight the negative impacts of unhealthy food. Similarly, beverage marketing can also be improved by food advertisement. Beverage marketing agencies may use ad to increase their target reach. These agencies can also create awareness about beverages by showing the positive effects of beverages. Beverage marketing agencies have used the ad to create awareness about health. Agency holding companies play an important role in food advertising. Television ad has been used by beverage marketing agencies to broaden their target markets. The manufacturer of the beverage must demonstrate how his product differs from those provided by the rivals. Customers must be able to perceive how the new beverage will benefit them more than their existing option does. Marketers can highlight the new beverage's superior flavor, healthier components, or more potent effects compared to competing items that will be displayed next to it on shop shelves.
Food Advertising Tricks assist companies in promoting food in a variety of ways in order to reach the public. The purpose of food advertising campaigns has evolved throughout time. Many food ads emphasize the availability of healthier choices after hearing years of criticism of the detrimental consequences of an unhealthy diet. While doing champagne targeting and alcoholic targeting, our Gourmet Ads team always emphasizes healthy advertising. Now, food marketing companies have started thinking about shunning unhealthy food in their advertisement. Food marketing does not remain as easy as it was a few years ago. There are specialized marketing techniques to promote food. Fast food companies are embracing new marketing techniques to increase their sales. Similar studies have shown that beverage marketing has also changed significantly. The food and beverage marketing industry has seen rapid growth in recent times. The popularity of online purchasing is rising. Consumers may simply and swiftly purchase food products thanks to the Internet. Therefore, agencies can use digital marketing tools to increase consumer knowledge.
Digital media are being used more often by food and beverage marketers to spread product awareness and encourage product testing. Clients are using their smartphones more and more often every single year. These prospective customers are also reading fewer newspapers, watching less television, and listening to less radio. The distribution of the advertising budget is changing as a result of this change in behavior. In recent years, children and teenagers have been seen as a significant market force in the US food and beverage business. Children and teenagers are increasingly the focus of intensive and focused food marketing and advertising campaigns. Due to their potential purchasing power, influence, and status as future adult customers, food marketers are particularly interested in young people as consumers. To establish brands and sway young people's purchasing habits, several strategies and channels are employed to connect with them starting when they are infants. Television advertising, in-school marketing, product placements, kids clubs, the Internet, toys, and items with brand logos, and promotions geared for young people, such as cross-selling and tie-ins, are just a few of the food marketing channels that are used today. Foods sold to children typically include a lot of sugar and fat, which is against official nutritional guidelines. Some fast food restaurants provide sugary drinks and unhealthy foods to children which make them obese. The food and beverage industry does not realize the impact of unhealthy food on children. Their marketing techniques highlight that these sugary drinks are healthy. They use television commercials to show the positive impacts of fast food. For example, Coca Cola and Burger King use television food advertising to attract children. In certain circumstances, food marketers promote unhealthy food in their ad. They do not realize the implication of their ad on children's health. That's why RUDD Center encourages food and beverage marketers to avoid unhealthy food in their ad. Health should be the primary importance of any food marketer when creating an ad for his/her company.
Below are some of the Food Advertisers we've run programmatically over the last 30 Days.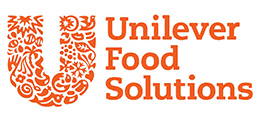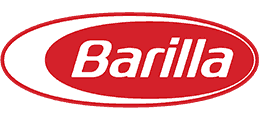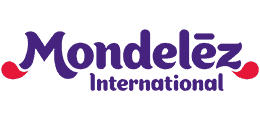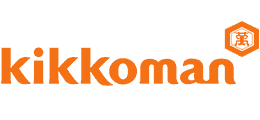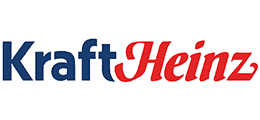 Each month we run thousands of Food Advertisements across Gourmet Ads. Most Food Advertisements are trafficked Run of Network for maximum scale and reach. We offer a wide range of creative formats such as 970×250, 300×1050, 300×600, 300×250, 728×90, 160×600, Outstream Video and Native to name a few. No matter the Food Advertising you are running we've audience you can target. Run your Food Advertisements either via Programmatic or via our Managed Services.
Here are just a small sample Food Advertisements we've seen recently.
Let the Gourmet Ads team walk you through all the options available to ensure that your Food, Supermarket, Beverage or Kitchen advertising campaign has the best possible combination of Premium Guaranteed Inventory, Scale, First Party Data, Contextual Targeting and Programmatic Advertising elements.